7 Reasons Why Aeroski is the Most Fun and Effective Cardio Machine You've Never Tried
Limited Holiday Sale 50% Off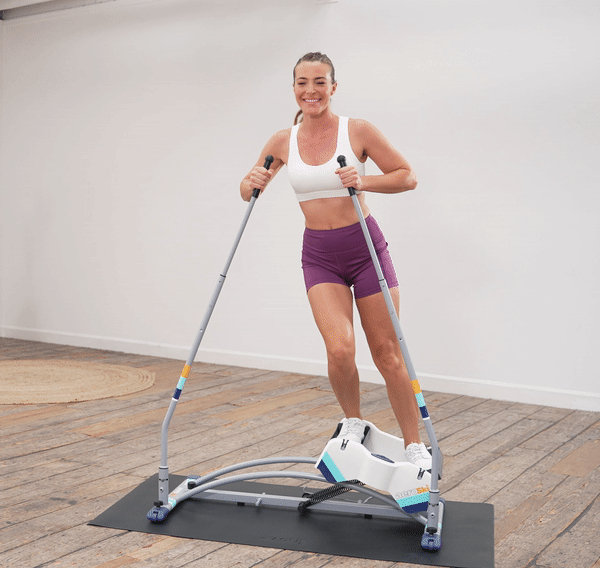 1. Easy, Fun, and Effective Cardio Workout
Aeroski's unique and versatile design provides a demanding and exciting exercise in the comfort of your own home. It's an experience, not a workout, getting you one step closer to improved overall fitness, well-being, and lifestyle.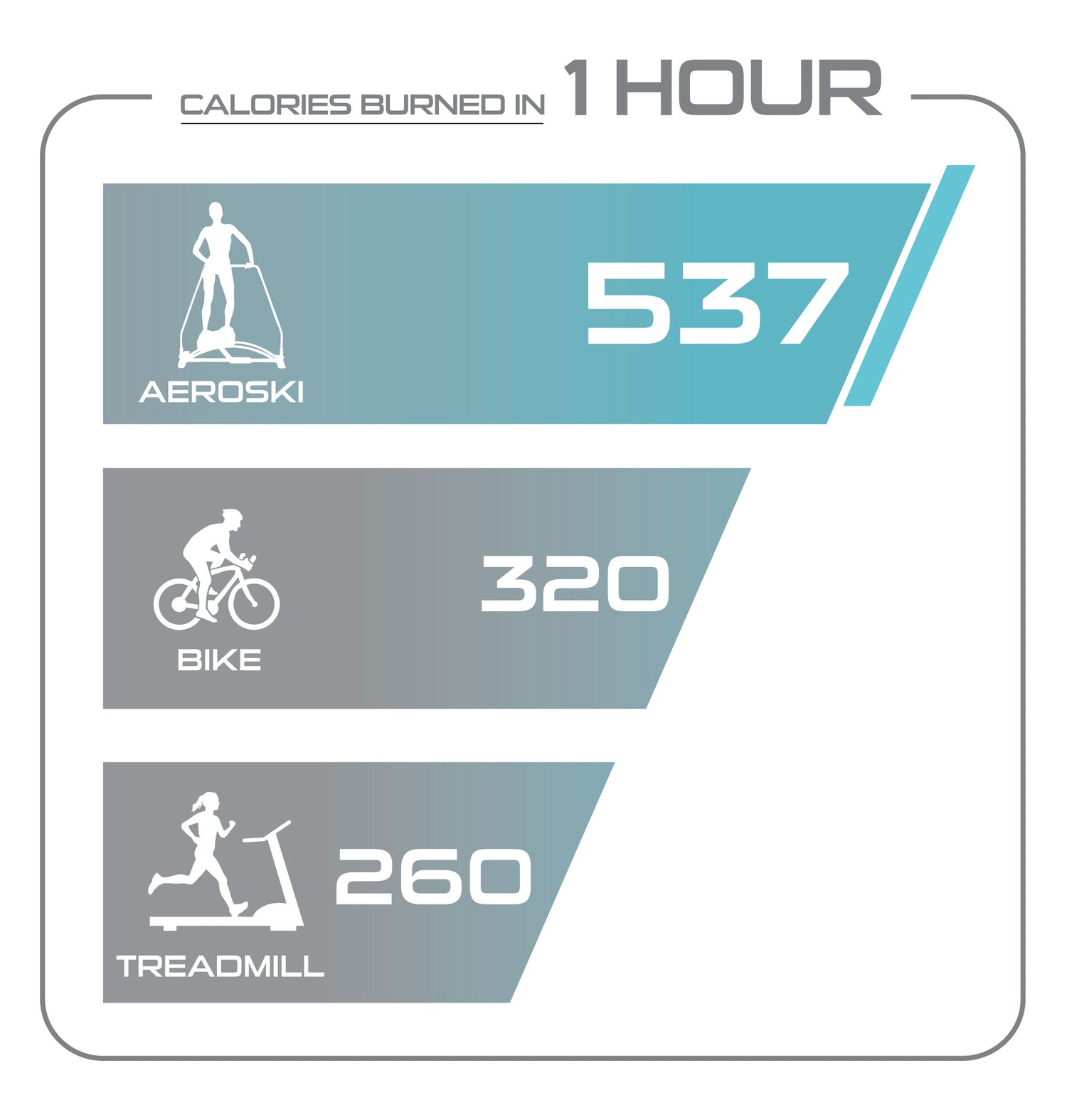 2. Burn More Calories Than Boring Traditional Home Gyms
Clinical Studies proved that Aeroski is more efficient at calorie burning and muscle toning than cycling on a stationary bike or a treadmill. Aeroski will work your arms, core, legs, and glutes simultaneously, saving you precious time.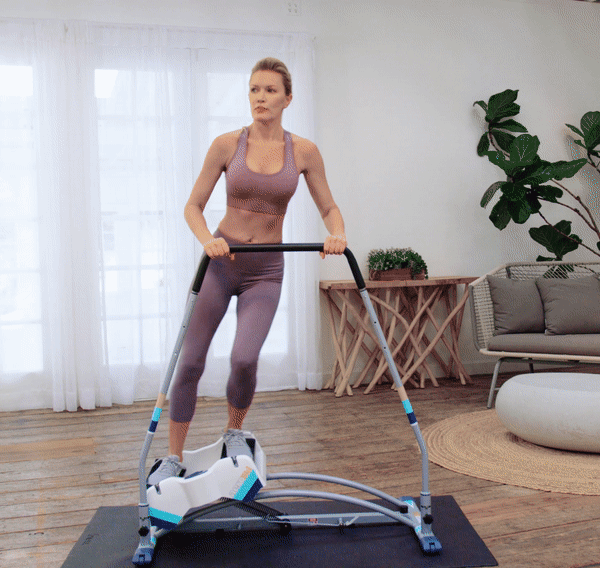 3. No Risk of Injury From High Impact Movements
Aeroski offers three levels of resistance and three support options, for an easy and safe workout that meets all fitness levels while working all major muscle groups through Plyometric Training, improving your strength and endurance without adding impact to your joints.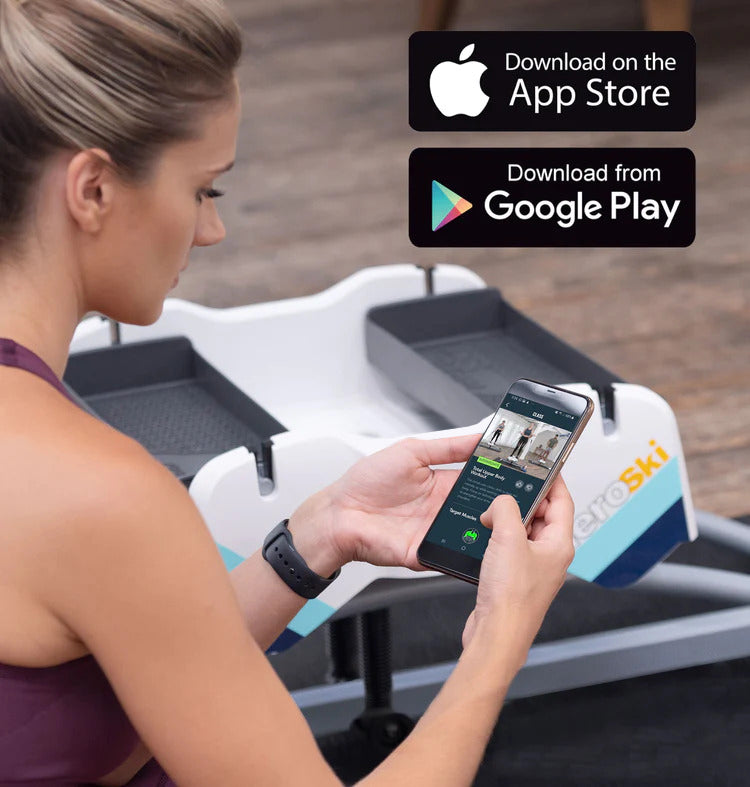 4. Virtual Coaching On-Demand
Get engaged, stay motivated, and achieve your fitness goals with Aeroski's free on-demand classes led by professional fitness trainers. Join live on Instagram and Facebook or watch when it's convenient for you and build your skills with classes that include routines to tone and burn, for a total body workout.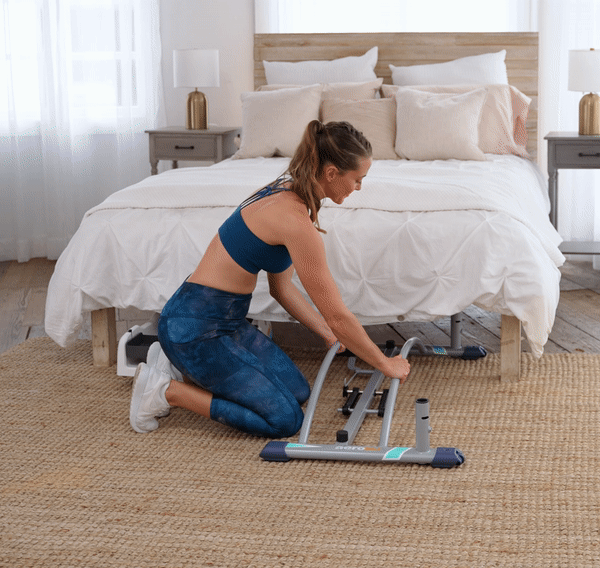 5. Fits Your Needs and Fits Anywhere
Includes fixed handrail and poles, with padded grip for an easy and safe workout. Made for all age groups, and it's something you and your family can enjoy. With a small footprint, Aeroski makes a great addition to your home gym, fits in small spaces and is easy to store away.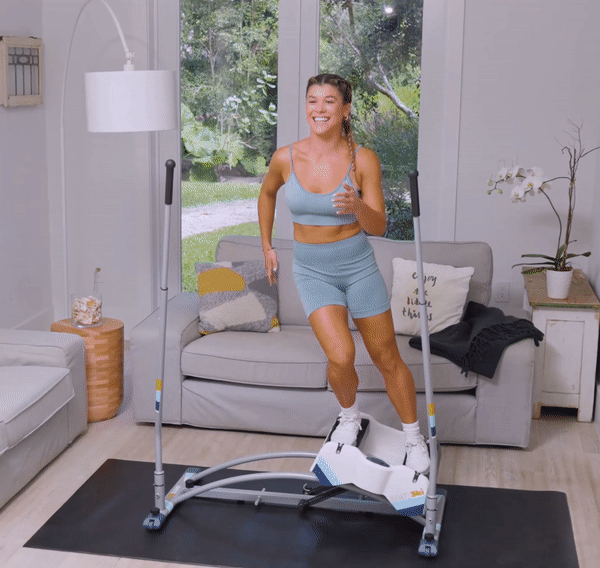 6. A Completely Different Workout
Aeroski gives you a workout you can't get anywhere else. Use balance and resistance to keep your muscles engaged and confused. Treadmills and stationary bikes can't provide the many different elements Aeroski uses to give you a full body workout. Build your core and stability, plus tone and tighten all major muscle groups with this one machine.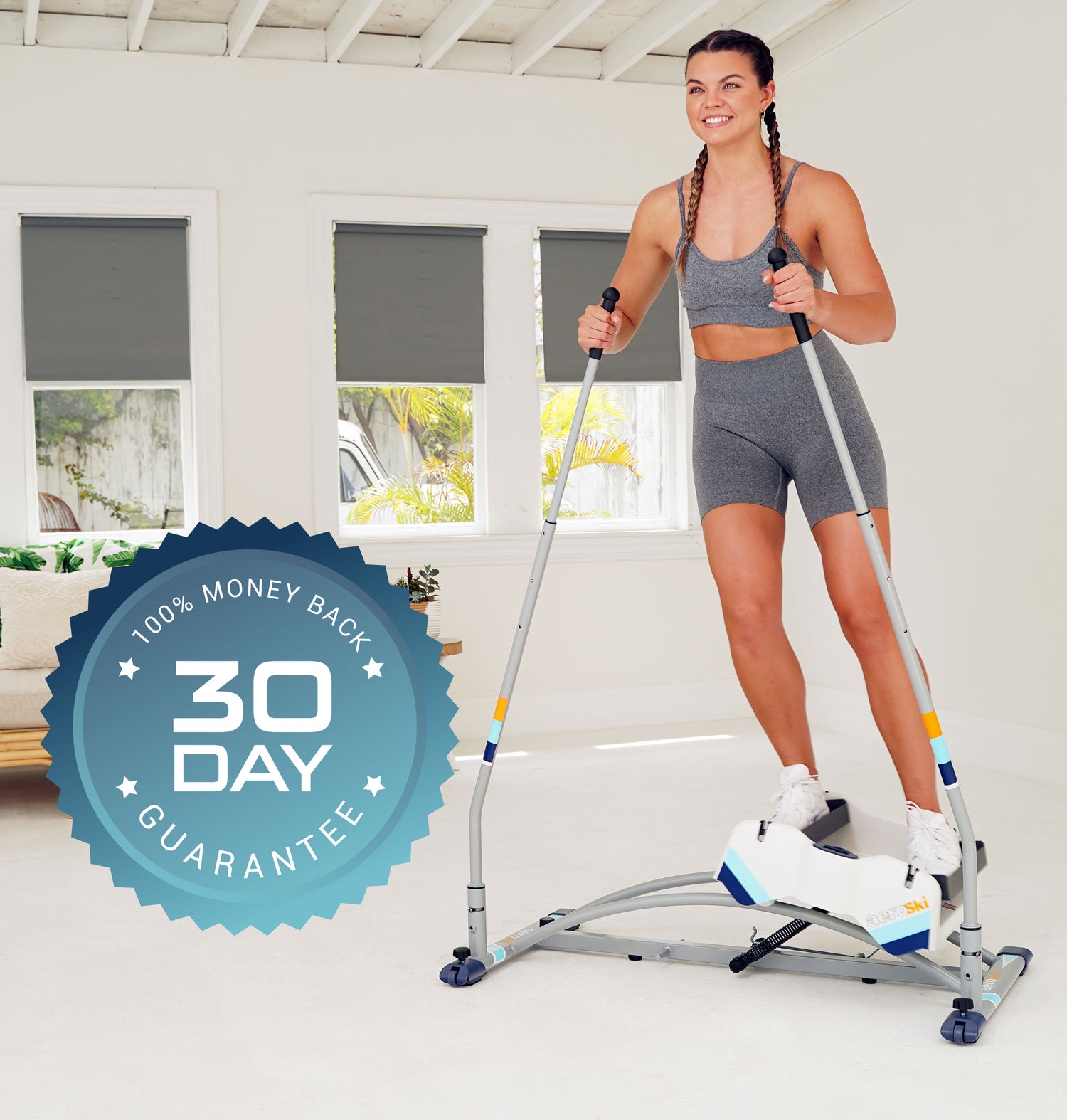 7. Let's talk About Value
Aeroski was engineered to help professional athletes but it's now available for all fitness levels. While other ski simulators can cost over $4,000 - For a limited time, you can get Aeroski at 50% off!! Plus the total satisfaction guarantee allows you to try it risk-free for 30 days.
Order today and get 50% off MSRP
The Basic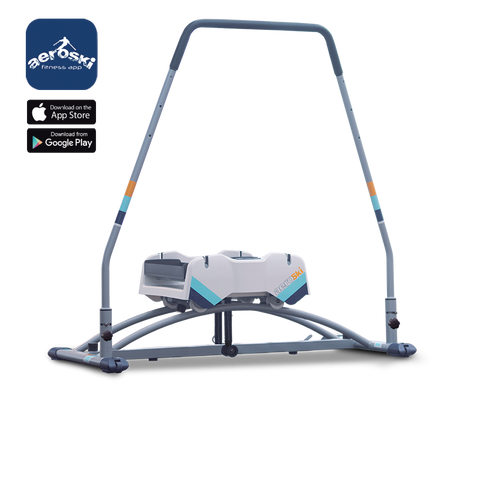 The Basic
$499
$249
You save $250.00 (50%)
$499
$249
You save $250.00 (50%)
The Power Pro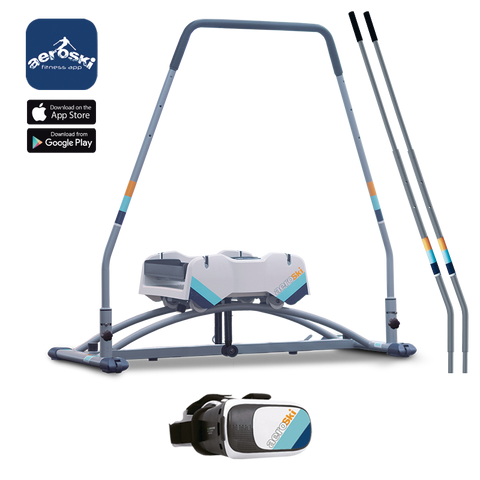 The Power Pro
$599
$299
You save $300.00 (50%)
Includes:
Aeroski
Ski Poles
VR Goggles
Fitness App
Aeroski
Ski Poles
VR Goggles
Fitness App
$599
$299
You save $300.00 (50%)
The Elite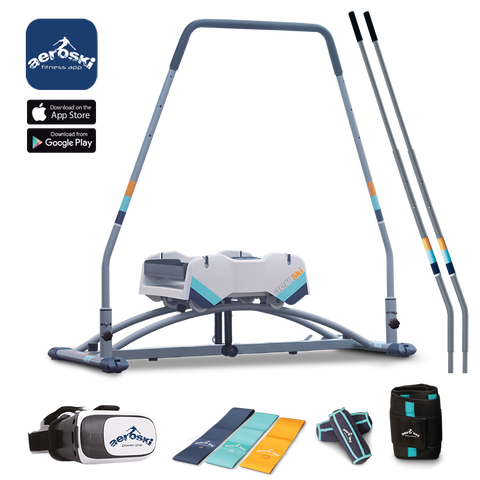 The Elite
$749
$349
You save $400.00 (53%)
Includes:
Aeroski
Ski Poles
VR Goggles
Fitness App
Waist Trimmer
Set of Sculpting Bands
Aeroski Hand Weights
Aeroski
Ski Poles
VR Goggles
Fitness App
Waist Trimmer
Set of Sculpting Bands
Aeroski Hand Weights
$749
$349
You save $400.00 (53%)